In a dramatic showdown between nature's giants, a buffalo and a Nile crocodile clashed in a battle for supremacy. This extraordinary encounter took place near a waterhole in the heart of the African savannah. The scene was set, and tension filled the air as spectators eagerly awaited the outcome.
With incredible strength and determination, the buffalo, known for its resilience, charged towards the waterhole. Unbeknownst to the buffalo, lurking just beneath the surface was a formidable opponent—the Nile crocodile, renowned for its cunning and predatory nature.
The confrontation was swift and fierce. The crocodile lunged from the water, its powerful jaws aiming to seize the buffalo. But the buffalo, undeterred, retaliated with brute force. It fought back, driving its sharp horns into the crocodile's scaly armor.
A fierce struggle ensued as the buffalo utilized its size and weight advantage to overpower the crocodile. With an astonishing display of strength, the buffalo managed to seize the crocodile by its nose and forcefully dragged it out of the water.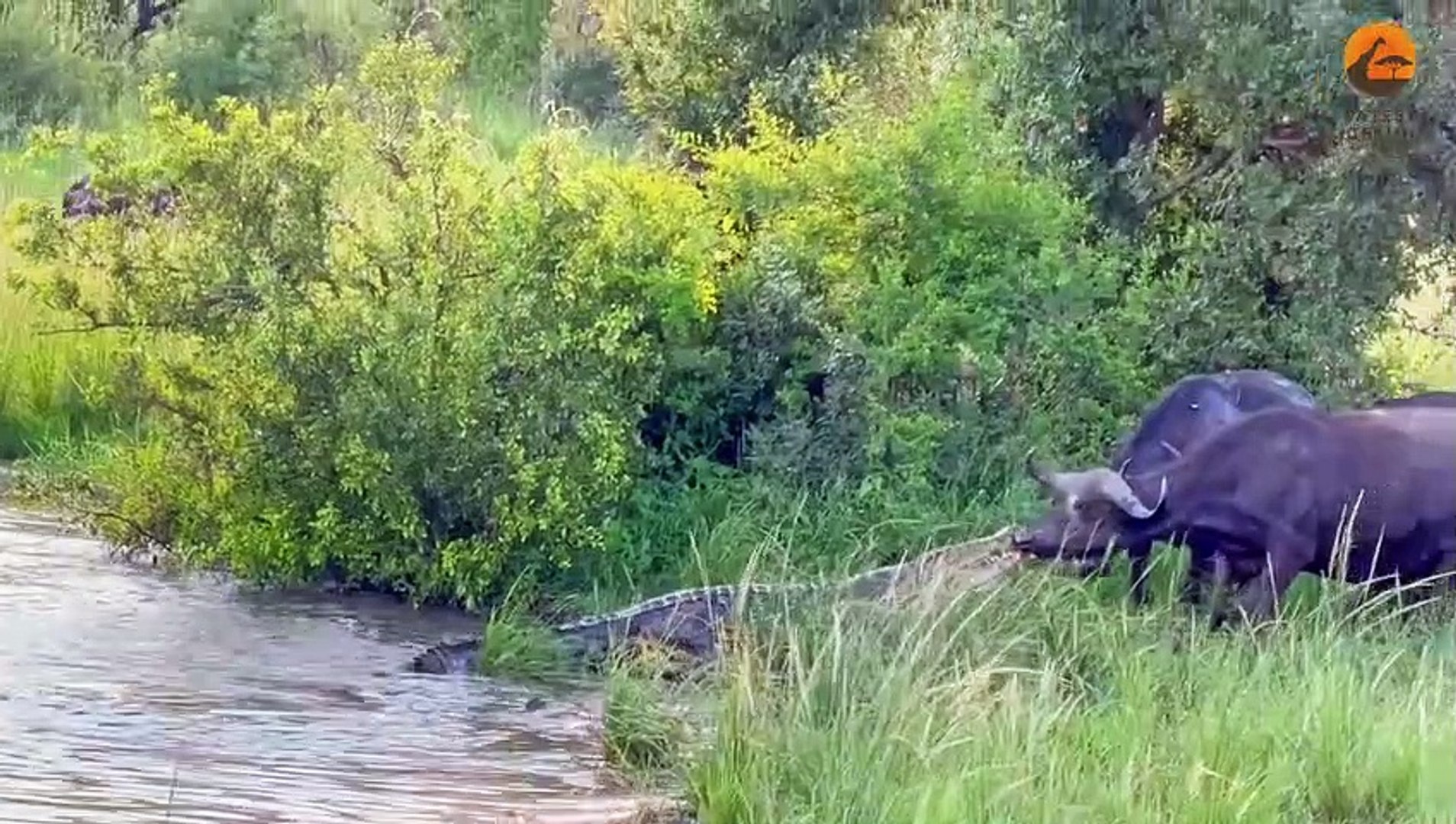 Witnessing this incredible feat, onlookers gasped in awe. The buffalo's determination and audacity were awe-inspiring. It seemed as if the tables had turned, and the crocodile was at the mercy of the buffalo's might.
Ultimately, nature's forces dictated the victor. The buffalo's sheer strength and unwavering resolve proved too much for the crocodile to overcome. Exhausted and defeated, the crocodile retreated into the water, leaving the buffalo triumphant.
This mesmerizing spectacle showcased the raw power and tenacity of these remarkable creatures. It served as a reminder of the fierce struggles that unfold in the animal kingdom, where survival is a constant battle.
As the sun set on the savannah, the buffalo stood tall, an emblem of resilience and triumph. Its victory will be remembered as a testament to the indomitable spirit of the animal kingdom and the wonders of nature.