Suddenly, a young girl with braided hair emerged from the crowd, her eyes fixed on the reptile. She approached the snake with a confidence that belied her age, and the tourists watched in amazement as she reached out with her bare hands to tease it.
At first, the python remained motionless, but as the girl continued to poke and prod it, it slowly began to uncoil. The tourists gasped as the giant snake rose to its full height, swaying back and forth in a hypnotic rhythm. The girl, however, remained undeterred, and continued to playfully tease the creature.
Just when it seemed that the python was about to strike, the girl deftly jumped out of harm's way, eliciting a collective sigh of relief from the spectators. The python, now fully awake, slithered away into the jungle, disappearing from sight.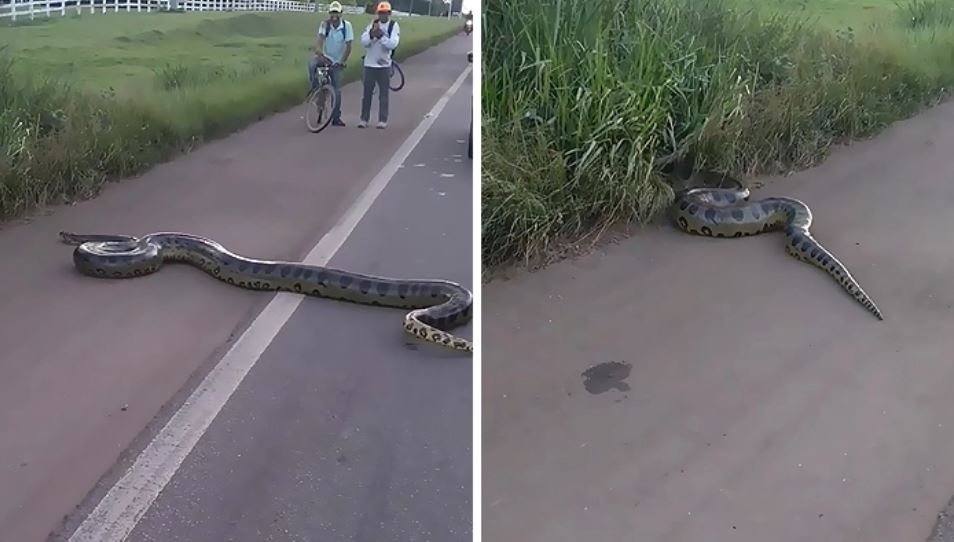 The tourists burst into laughter at the girl's audacity, and many of them reached for their cameras to capture the moment. The girl, clearly pleased with the reaction she had caused, grinned from ear to ear as she basked in the attention.
As the group began to disperse, the girl's father emerged from the crowd, a stern expression on his face. He scolded his daughter for putting herself in harm's way, warning her of the danger posed by wild animals. The girl, however, simply shrugged off his admonishments, insisting that she had known what she was doing all along.
Despite the father's concern, the incident had ended without incident, and the girl had become something of a local legend among the tourists. Her daring antics had provided a moment of levity in an otherwise mundane tour, and had left an indelible impression on all who had witnessed them.
In the end, the girl's boldness had proved to be her greatest asset, allowing her to stand out from the crowd and capture the imagination of those around her. And while her actions may have been risky, they had ultimately resulted in a moment of joy and laughter for all involved.