A neighbor called the Brown family in Florida, USA one morning in 2019 to inform them that a large, large snake had entered their home via a widow.
When the police arrived, they closed the window and tried to find a way to trap the bonfire. However, the stick had escaped into the refrigerator and was difficult to catch.
Finally, a staff member from an international protection organization arrived and used a drop to locate and capture the fire.
After capture, the sake was transported to a safe place and stored until released into the wild.
The Brow family was still in shock and grateful to those who helped them through this terrifying event. They also learned a lot about the care and protection of wild animals.
There are more than 3,000 species of snakes on the planet  and they're found everywhere except in Antarctica, Iceland, Ireland, Greenland, and New Zealand. About 600 species are venomous, and only about 200—seven percent—are able to kill or significantly wound a human.
Nonvenomous snakes, which range from harmless garter snakes to the not-so-harmless python, dispatch their victims by swallowing them alive or constricting them to death. Whether they kill by striking with venom or squeezing, nearly all snakes eat their food whole, in sometimes astoundingly large portions.
Almost all snakes are covered in scales and as reptiles, they're cold blooded and must regulate their body temperature externally. Scales serve several purposes: They trap moisture in arid climates and reduce friction as the snake moves. There have been several species of snakes discovered that are mostly scaleless, but even those have scales on their bellies.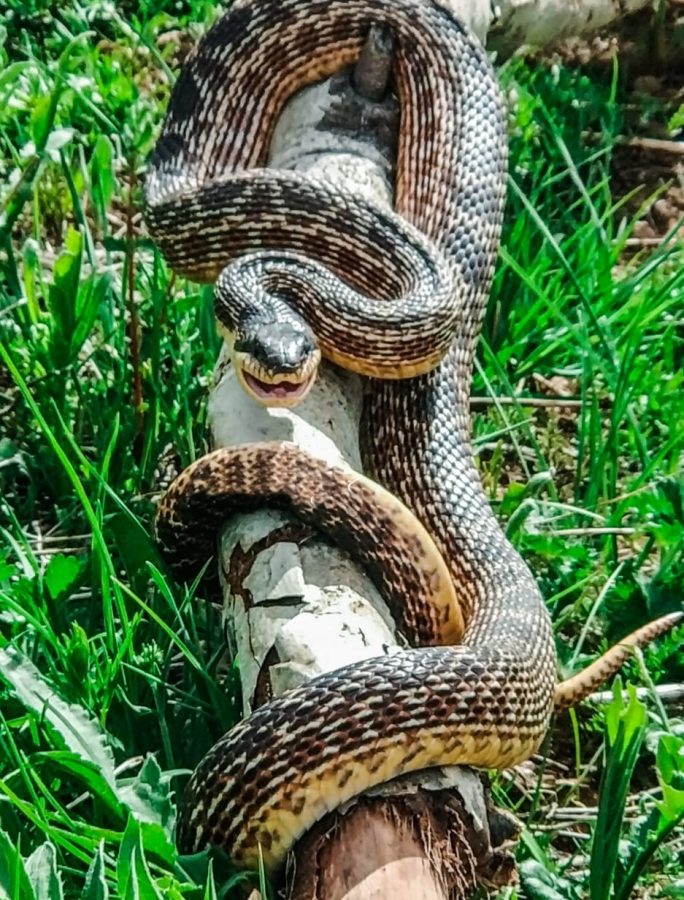 Snakes also have forked tongues, which they flick in different directions to smell their surroundings. That lets them know when danger—or food—is nearby.
Snakes have several other ways to detect a snack. Openings called pit holes in front of their eyes sense the heat given off by warm-blooded prey. And bones in their lower jaws pick up vibrations from rodents and other scurrying animals. When they do capture prey, snakes can eat animals up to three times bigger than their head is wide because their lower jaws unhinge from their upper jaws. Once in a snake's mouth, the prey is held in place by teeth that face inward, trapping it there.
About once a month snakes shed their skin, a process called ecdysis that makes room for growth and gets rid of parasites. They rub against a tree branch or other object, then slither out of their skin head first, leaving it discarded inside-out.